Curtains collect dirt and moisture when windows are open. Dust from ceiling fans and vents also likes to settle on curtains. The dust that circulates in the air also accumulates on the curtains. That's why experts recommend using a Curtains Dry Cleaning service.
How to know that you can use Curtains Dry Cleaning service?
If the manufacturer's instructions recommend dry cleaning the curtains, it's best to follow the instructions. Such curtain cleaning devices are often available through curtain cleaning service providers and are performed externally. It's important to choose a reputable Curtains Dry Cleaning service that knows how to properly clean curtains.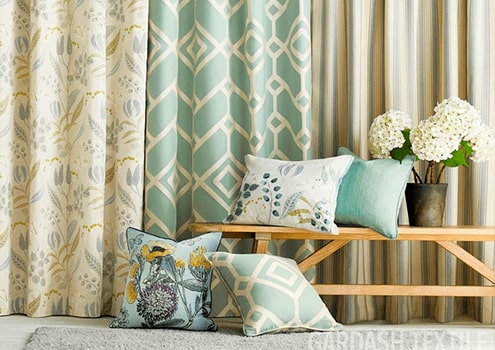 Why do Curtains always shrink after using Curtains Dry Cleaning service?
This is because dry cleaning is not a dry process and uses a different solvent than water. Such a solvent will remove oil stains and some natural fibers will not shrink when a solvent is used. A specialized Curtains Dry Cleaning service will have the necessary pressing equipment to return them to their normal length after cleaning.
What are the Dos and Don'ts of Curtains Dry Cleaning service?
Keep calm and when in doubt, prefer dry cleaning. Be sure to dry curtains and draperies with pleats, tassels, or other sewn-on embellishments to prevent sticking when washed.
●      Special fabrics:
You can refresh velvet curtains without washing or dry cleaning them. If silk curtains need to be hand-washed, do so in lukewarm or cold water and use a mild liquid detergent. Turn it carefully and never bend or crush it.
●      Prevent sun damage:
Continuous exposure to the sun can make even the toughest fabrics brittle. Therefore, when machine washing curtains and drapes, use the gentle cycle, cold or lukewarm water, and a mild detergent. If possible, hang it on a clothesline to dry or put it in a dryer on low or no heat.
●      Wash regularly:
Wash sheer curtains regularly, even if they don't look dirty, as dirt can permanently stain them. Be sure to fill the machine halfway and soak it in cold water for 5 minutes. Use mild detergent and bleach if you like. Turn the rinse knob to drain the water, then run the machine on a gentle cycle for just 2-3 minutes.
Why you may need a Suite Dry Cleaning service in near future?
You may have observed that most of your formal attire has a label that says Dry Clean Only. Chemically clean clothes can be annoying. While doing laundry, you may want to ignore this tag and throw it in the normal wash. But they do not recommend it. There's a reason his clothes are marked that way.
Different fabrics react differently when immersed in water and dried with heat. Silk can lose its shine and shape, velvet can lose its shine and texture, and wool can shrink and become unusable. Just because the internet says something doesn't need dry cleaning doesn't mean it's a good idea to clean it at home. Always check the label and take it to a professional Suite Dry Cleaning service if in doubt.